11/3/11
8:49 AM | Posted by Kami |
|
Edit Post
Even with two sick girls, Halloween was pretty fun this year. It was Stella's first "real" Halloween and once she realized that the people at the door gave you candy it was game on. She really just wanted the suckers. That is her new favorite thing.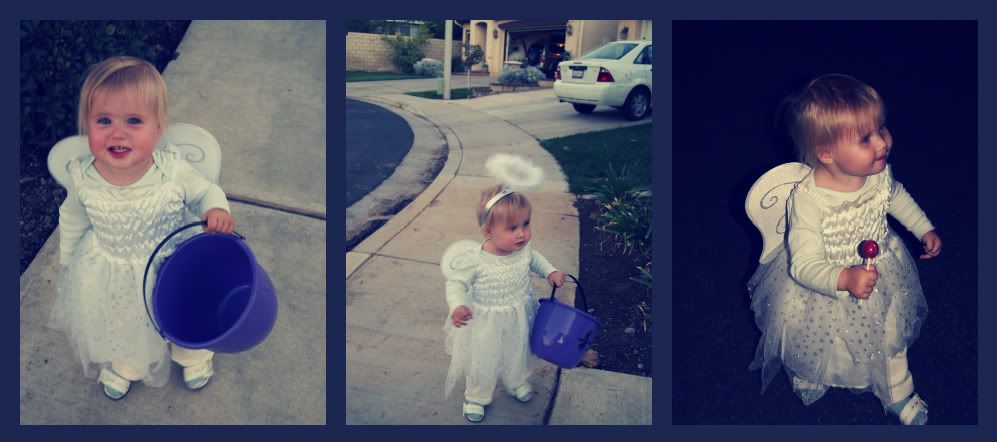 Lyla of course is an old pro by now. She knows what's going on and she takes charge. The nice thing is she got just enough candy before getting tired so it was a nice short trip for us.

As you can see we had fun with the pumpkins this year. Todd even carved Stella's itty bitty pumpkin!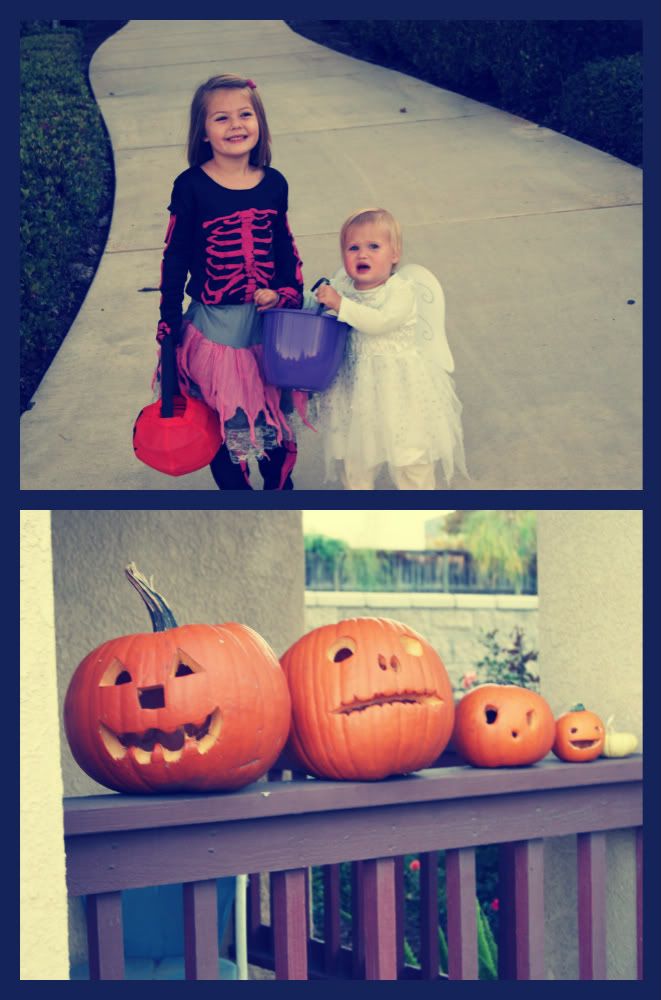 Labels:
My 2 girls